It can be overwhelming to think about when to clean your car. Here's a list of 4 quick cleans to try while you're waiting for practice to end, your take out to be ready, or even while you're in a car wash. You'll feel so much better about your car when you're done!
Let's start with a supply list. In order to have all the items you'll need on hand, keep these things in a small bag.
Supplies:
a small tub of Vaseline
coffee filters
a foam brush
magic eraser
flathead scewdriver
1. Vaseline on your Dashboard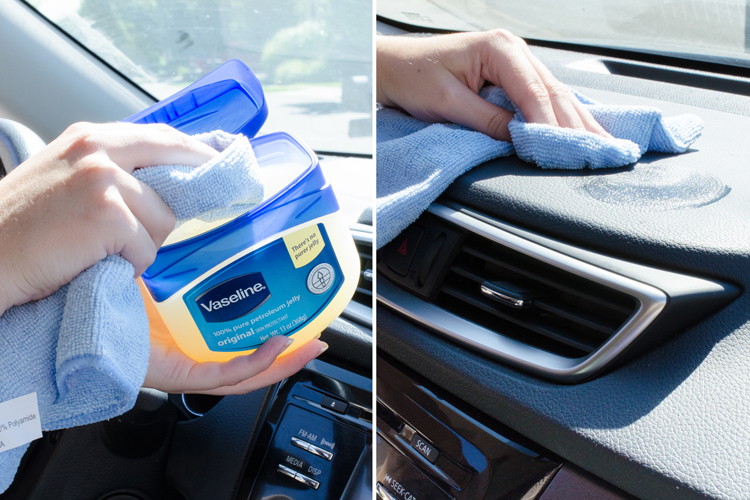 Your dashboard typically sees the most sun out of the interior of your car. Give it some loving by using Vaseline to condition it. This will bring the color back to life. You can easily do this while waiting for your carry-out to be ready! This lady uses a cloth for cleaning, but you can use the coffee filters for your supply list. You'll be using those for other things as well, so keep them handy!
Source The Krazy Coupon Lady
2. Magic Eraser for scuffs
Use a magic eraser to get off all the scuffs from your vinyl. This also works wonders for your doors. I tend to get scuffs there from shoes. Magic erasers are good for absolutely everything! Genius.
Source Honey Bear Lane
3. Screwdriver to get into crevices
With the tip of a flathead screwdriver covered with your coffee filter, you can clean those little crevices that accumulate who knows what. It's all in the little details like this that makes your car actually feel clean.
Source Sunlit Spaces
4. A foam brush for vents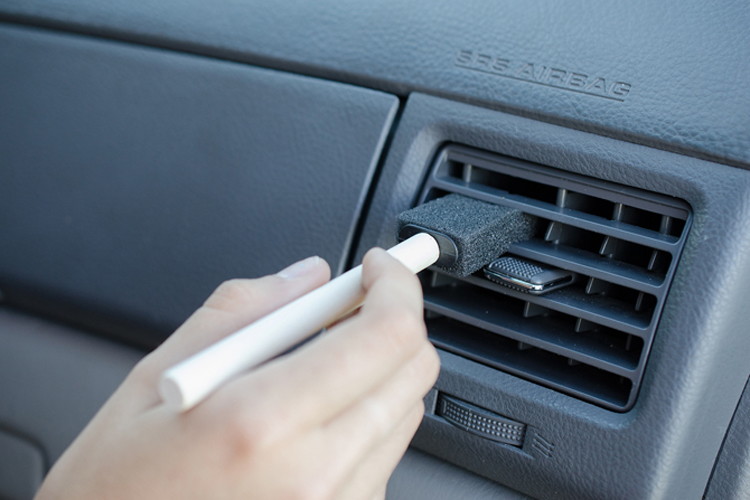 This foam brush fits easily between the vents, which is typically a hard to clean spot. The foam easily picks up the dust that accumulates in the vents. You can find foam brushes in the craft section of stores where the paint brushes are.
Source The Krazy Coupon Lady
See, that wasn't so bad! And, now you can be that much happier with a cleaner car. This should encourage you to quick clean your car when you're waiting for practice to end, or your carry-out to be ready, or even at a stop light. What are you going to try today? How do you clean when you're waiting?