Bedroom ideas are easy to look for, but much harder to implement. So often our bedrooms get neglected in our decorating process simply because typically no one sees it except you! But, when you think about it, you spend an awful lot of time in your room! Although a majority of that time consists of sleeping, it's a positive thing to wake up and go to sleep in a beautiful place that reflects how you feel. It sets the tone for your day.
Here are some amazing bedroom ideas to help you create your perfect space.
1. The Perfect Bed
Source: Just Decorate
This is a great pictorial for ideas how to layer. It's a bit too much for my taste since I would then have to make the bed with all that every morning. However, the post goes into great detail on what difference the material makes for each layer. Definitely a good source for putting together an amazing bed.
Here are some other beautiful beds I found-
Source: Nous Decor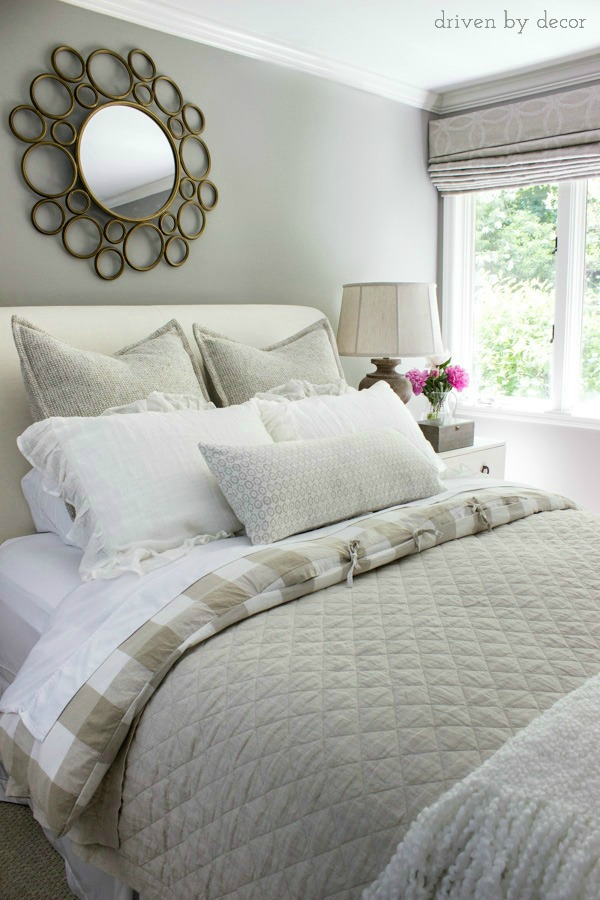 Source: Driven by Decor
Source: Opal Design Group
Source: John Lewis
2. Use a Vanity
Source: Summer Adams
Every girl needs a spot to get ready and this vanity fits the bill. It's a great place to get ready for your day, but it can also double as a desk in your bedroom if you need it to. Just because it's practical doesn't mean it doesn't have to be beautiful as well. When you surround yourself with beautiful things, it often improves your mood and can encourage you to pull yourself together faster. The lights alone on this vanity mirror make me want to sit here for a while.
Source: Ikea on Instagram
If you don't have a lot of space in your bedroom, try placing your vanity where a nightstand would normally go. This gives your furniture double duty and is a practical solution to small spaces.
RELATED: Make Your House Feel Bigger: 6 Brilliant Tips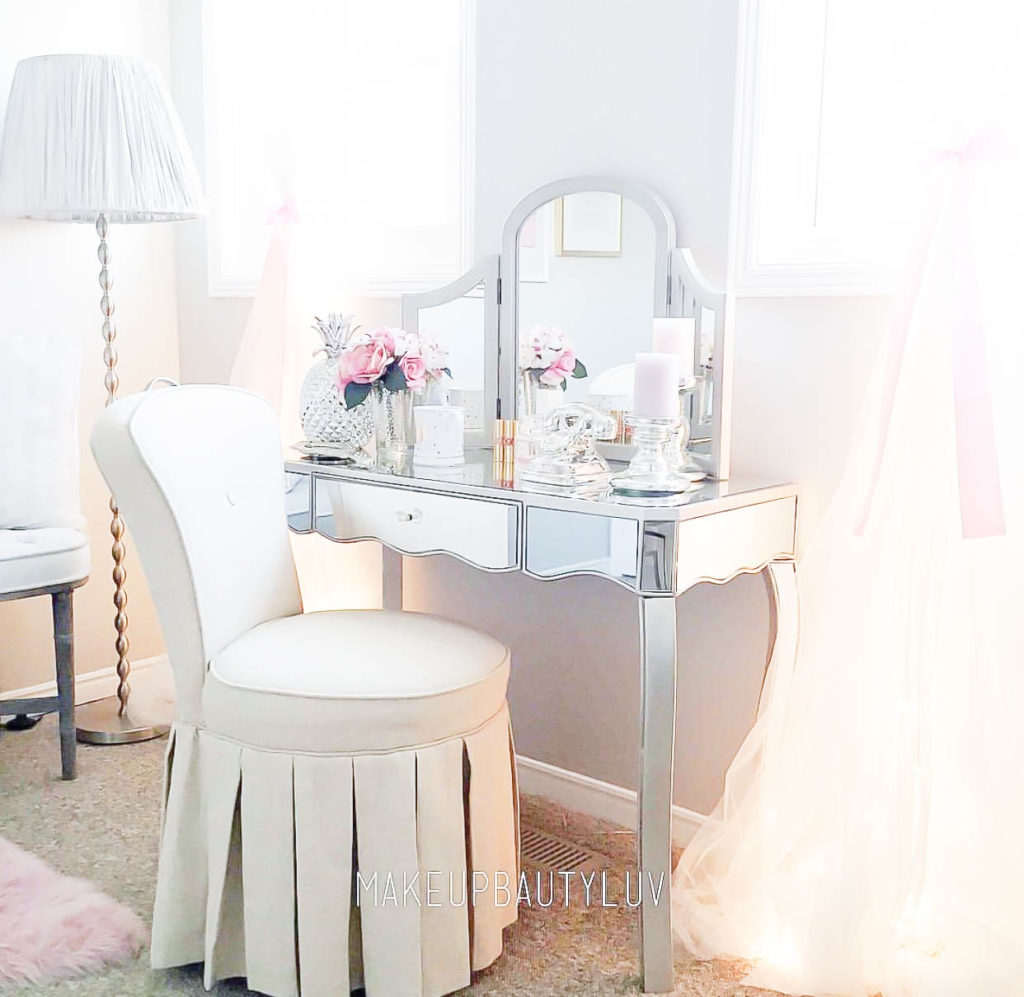 Source: Jadorie Lexie Couture
3. Have a Bench at the Foot of Your Bed
If your room allows, it looks so lovely to have a bench at the foot of your bed. It's also practical, since it's convenient to sit on while you're getting ready.
Source: Our Vintage Nest
Source: Sandra Best Decor
Source: Becki Owens
4. Overhead Lighting
It's easy to overlook lighting in your bedroom. Often it's hard to justify something that realistically only you will see. But, just as when you layer a bed, a beautiful room offers a good start and end to your day. Lighting is like the icing on the cake and can really transform the feel of your bedroom.
Source: Juxtaposed Interiors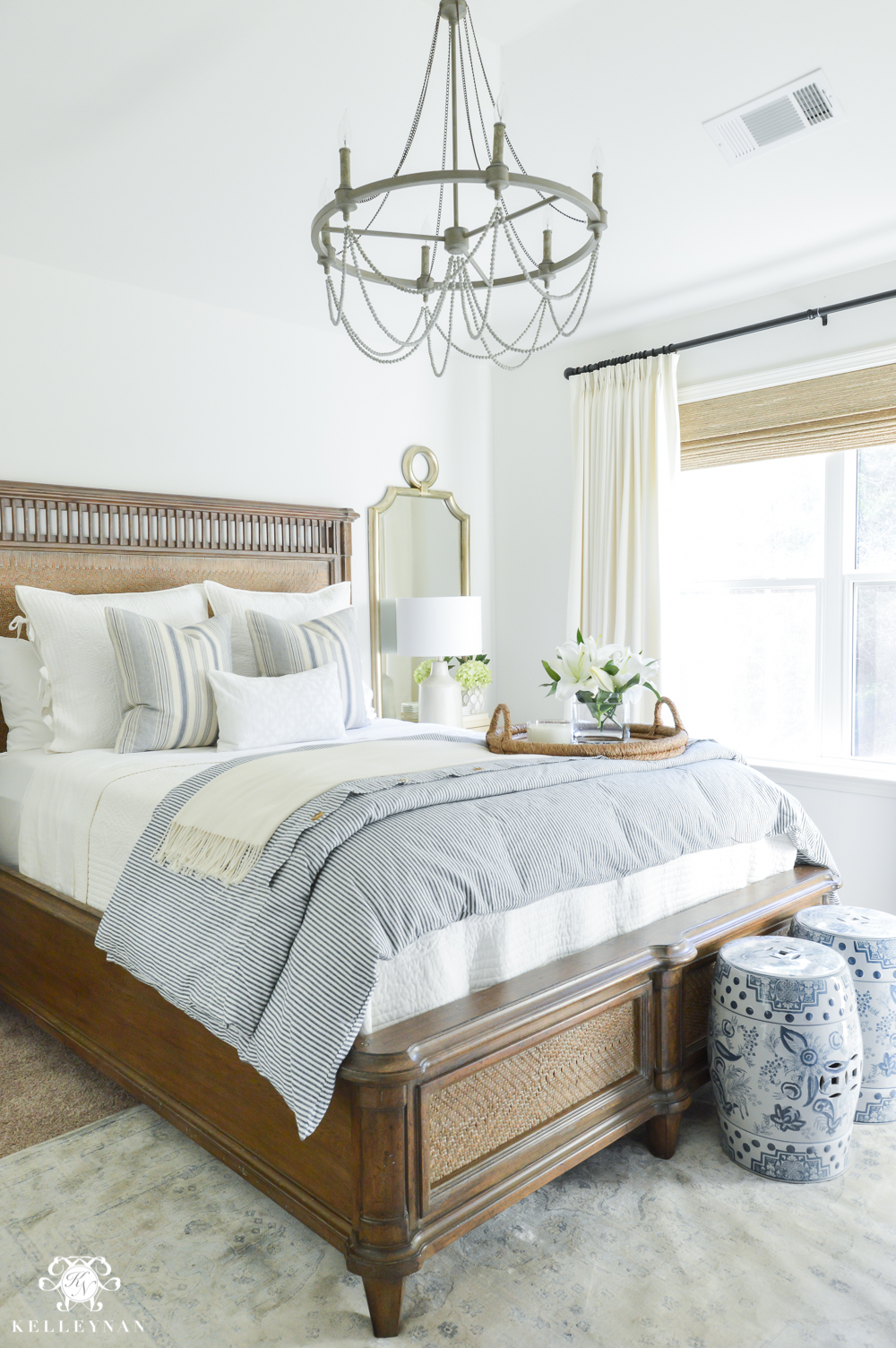 Source: Kelly Nan 
Source: Liz Marie Blog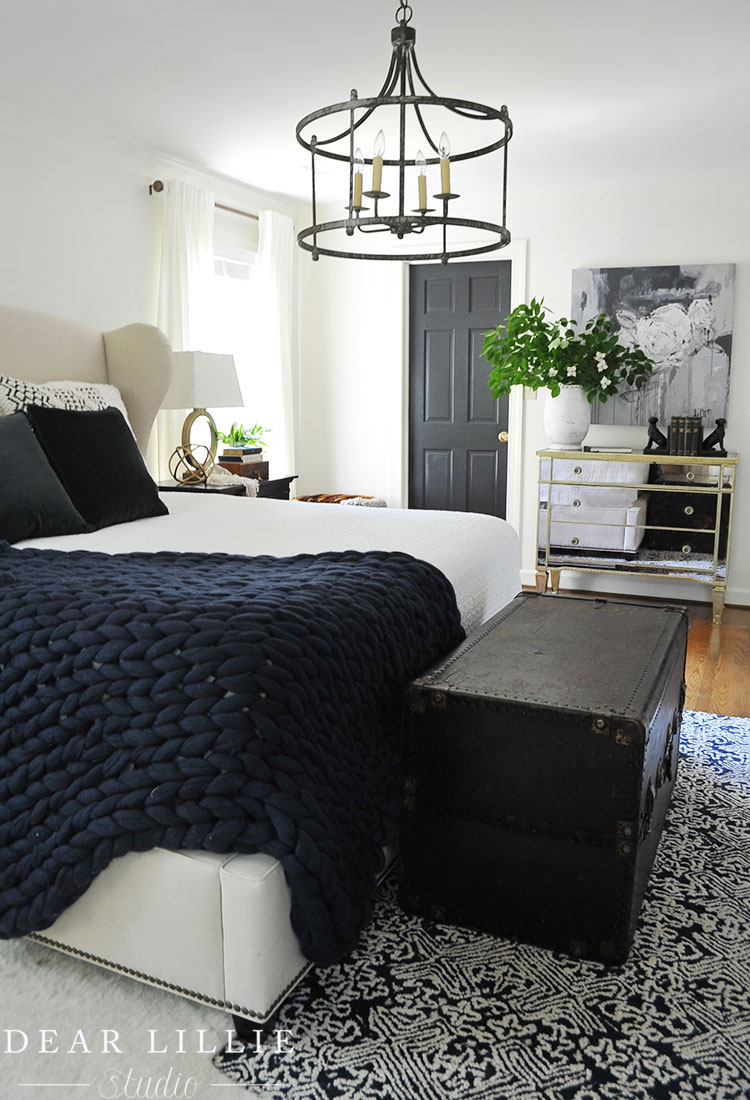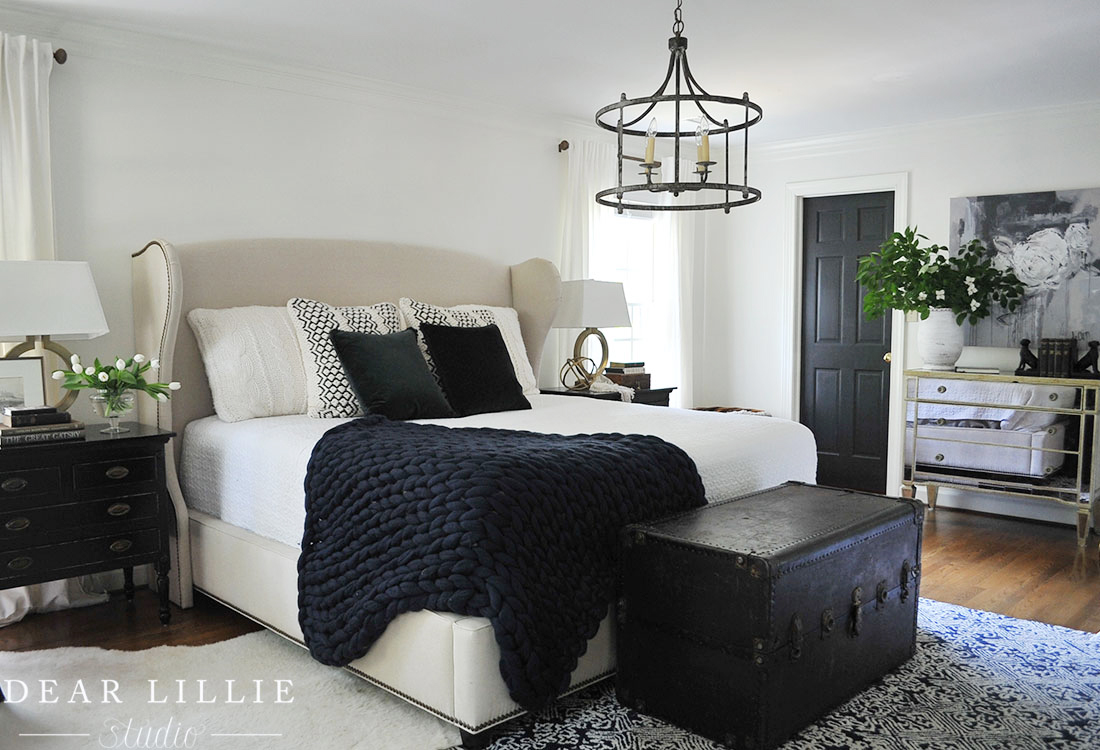 Source: Dear Lillie
5. Hang Some Mirrors
Mirrors can do so much for a room, especially if it's on the smaller side. It will make the room appear larger and also brighten up the room since mirrors reflect light. Floor length mirrors allow you to see what you look like before you go, and mirrors above your nightstand or vanity give the room something interesting to look at.
Source: Hi Sugarplum
6. Hang Amazing Wall Art
There are so many creative bedroom ideas to decorate the walls. Decals are an easy (and temporary) way to personalize your space. It's also great for renters, as it's removable. There are many great ideas out there to inspire you.
Source: Urban Decals
Also, you can use a big statement piece rather then trying to come up with something for every nook and cranny.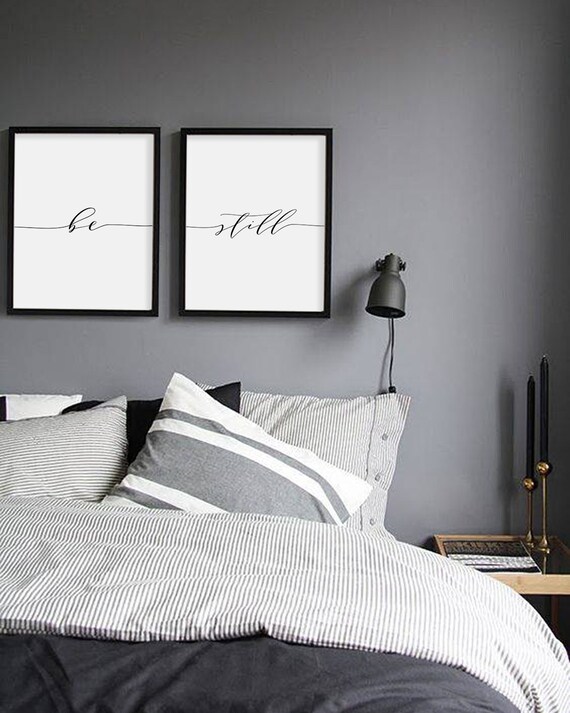 Source: Etsy
Source: House of Turquoise
7. Side Tables
Side tables are pretty much a given, it's convenient and often necessary to put something on. There are so many beautiful options out there. The side tables don't have to match your bedroom set anymore, things have changed! Check out these options.
Source: Miss DIY
This is actually an amazing IKEA hack, but it goes to show how creative you can be when looking for nightstands.
RELATED: 10 of the Internet's Best IKEA Hacks
Source: HGTV
This type of side table can add a bit of glam to your bedroom. It all depends on your style. The best bedroom ideas are when you use what you like, so your room feels like your retreat.
8. Decor Accents
Live plants is always a good way to make your bedroom feel like a retreat. I often go for plants that are good without a lot of attention, as I tend to neglect live plants in general. I've had a lot of luck with succulents.  Varying the height also helps, giving you more to look at.
Source: The Glitter Guide
Source: Rue Daily
Source: Emily Benzinger
These bedroom ideas are a great place to start when planning out your retreat. If you like what you see, please pin it for later! Also, let me know in the comments below which point helps get your creativity going the most.